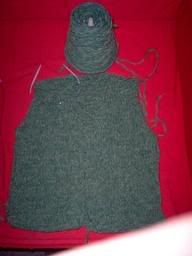 Lucy Lu
This is the cardigan from berocco I'm currently knitting. It would have been a really easy pattern if not my gauge is different. Though I completed the back and one front part i'm not able to say if it will fit. Well, I can always frog it and start again.
This will become a summer top. Since I couldn't find a pattern I like I'm making up my own!
A top shouldn't be too complicated...
Another problem was my gauge. Somehow all patterns I found used much thicker yarn.
My gauge is around 18-19 stitches per 10cm.
Having some issues with posting pictures, especially posting more than just one. I have to find a new solution for this one...