Today I returned to the LYS after calling them and asking about there opening times!
Well, the woman there was really nice, but I don't think I'll drive there again. They only have Lana Grossa yarn, which I can get around here too.
But I brought some yarn anyway ;-)
Two balls of "New kid" to test for the shawl. I'm not sure I will be using this yarn, cause I have used up one ball and it's only approx. 20cm long. Ok, I could stretch it a bit...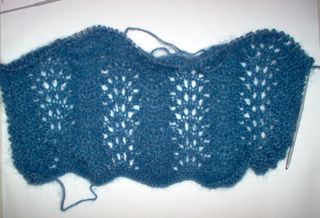 featherandfan